Boiler Blog | Nationwide Boiler
Chicken of the Sea Calls on Nationwide Boiler for a Mobile Boiler Room Rental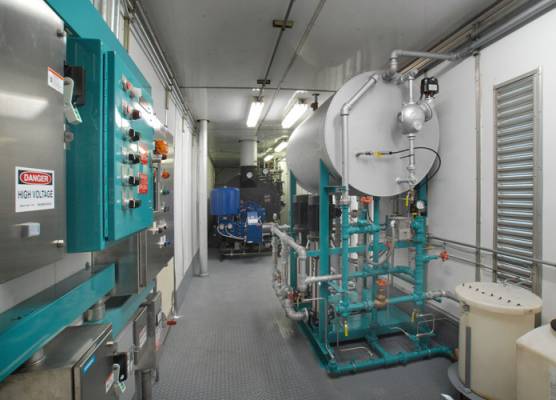 Chicken of the Sea, the company with the ionic mermaid logo, selected Nationwide Boiler Inc. to supply the company's new Lyons, GA canning plant with a 650 HP (22,500 lbs/hr) Mobile Boiler Room for temporary steam. The 200,000 square-foot facility was planned to help in the creation of 200 jobs around Toombs County and plans to process frozen tuna loins into Chicken of the Sea canned tuna.
Nationwide Boiler's Rental Sales Manager, Michael Medina, helped secure the order, noting the positive effect the new plant will have on the local economy. "This new plant is a major accomplishment for Chicken of the Sea and the surrounding community. We are proud that our boiler will allow the plant to efficiently produce their tuna and quickly bring it to market throughout the United States."
The mobile boiler room was on site for one-year and easily met the steam requirements of the plant. Today, the Chicken of the Sea plant is still operating strong and is proud to bring manufacturing back in the U.S.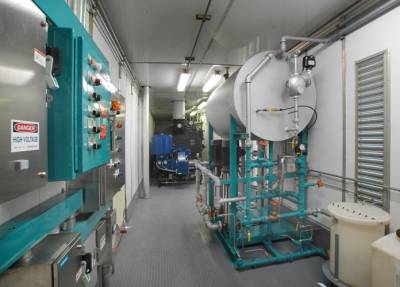 Internal view of a Nationwide Boiler Mobile Boiler Room.