As one of the largest industries in the world, chemicals are the building blocks for more than 70,000 products that meet our fundamental needs and are vital for computing, telecommunications, biotechnology and other advanced technologies. The chemicals and allied products industries rely heavily on energy inputs for raw materials as well as for fuel and power. Nationwide Boiler has met the demanding needs of this industry through the supply of high pressure watertube package boilers, enabling producers to enhance their market needs and competitiveness.
Boilers Available for Rent | New & Reconditioned Boilers Available for Sale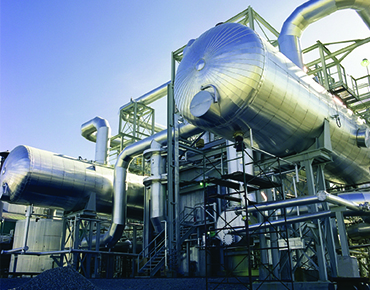 From left to right: Nationwide Boiler's Skid-mounted 75,000 lb/hr 750 psi / 750 F superheated watertube boiler being moved by a crane for installation at Momentive Specialty Chemicals, the top view of a crane installation of one of our 70,000 lb/hr boilers and CataStak™ SCR Systems at Celanese, and Nationwide Boiler's 82,500 lb/hr, 350 psi Trailer-Mounted watertube boiler with EconoStak Economizer at EKA Chemicals.