350 hp - 200 psig Ultra Low NOx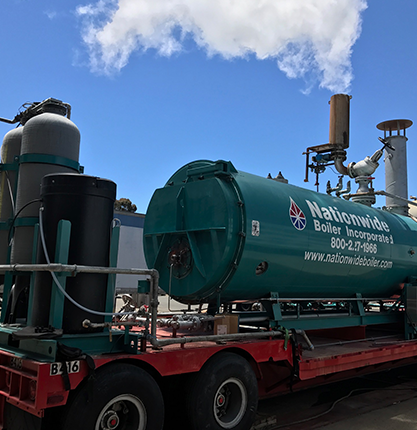 Nationwide Boiler's ultra low NOx 350 hp, 200 psig design mobile steam plants are open-trailer systems, set to burn natural gas.
They are fully piped and wired and include a feedwater system, water softener, chemical feed system and blowdown separator.
These units are pre-permitted for use in the SCAQMD!
View specification for details


// MODIFICATION. REMOVES HOME-PAGE-ONLY CONTENT ON PAGES THAT ARE not IN NAVIGATION MENU ?>