30,000 pph - 350 psig Saturated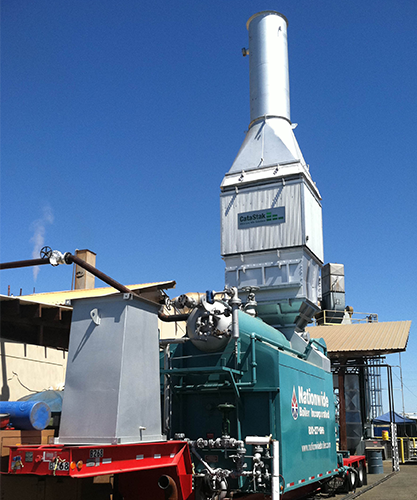 Nationwide Boiler's low NOx 30,000 lb/hr, 350 psig design saturated steam boiler is set to burn natural gas or #2 oil. It is fully piped and wired and mounted on a highway-legal trailer.
The trailer's rear deck and gooseneck are removable if space is limited.
View specification for details


// MODIFICATION. REMOVES HOME-PAGE-ONLY CONTENT ON PAGES THAT ARE not IN NAVIGATION MENU ?>