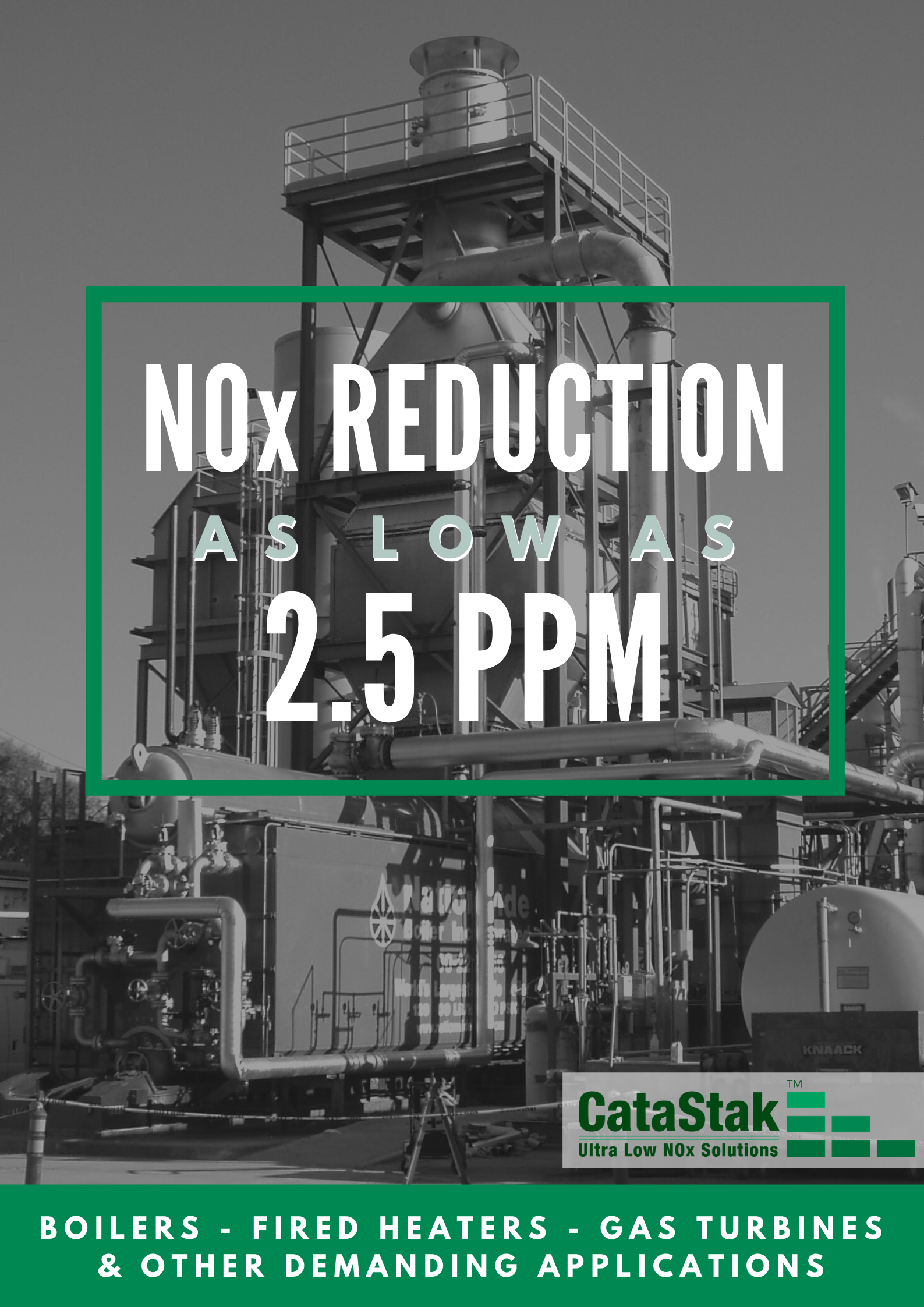 Nationwide Boiler is your trusted partner in optimizing Selective Catalytic Reduction (SCR) systems. We offer a comprehensive suite of solutions, from catalyst replacements to advanced system upgrades, ensuring your environmental compliance and operational efficiency.
Why Choose Nationwide Boiler for SCR Solutions?


Proven Expertise: With years of experience in SCR technology, we understand the complexities of emissions control. We collaborate with industry leaders such as Cormetech, Haldor Topsoe / Umicor, and CRI to bring you the best solutions.

Catalyst Replacements: Our offerings include high-quality catalyst replacements from leading manufacturers, enhancing NOx reduction efficiency and prolonging your SCR system's lifespan.

Advanced Upgrades: Stay at the forefront of emissions control technology with our advanced upgrades. Options include ammonia or urea reagent enhancements, controller upgrades for precise monitoring and control, or even complete system replacements for optimal performance.

Customized Solutions: We work closely with you to tailor SCR solutions to your specific needs, ensuring maximum compliance and efficiency while minimizing operational disruption.
SCR System Enhancement Options


Catalyst Replacements: Upgrade your SCR system's catalyst with products from top manufacturers for improved NOx reduction and longer catalyst life.

Reagent Options: Choose from urea, anhydrous ammonia or aqueous ammonia reagents to optimize your system's performance based on your unique operational requirements.

Controller Upgrades: Modernize your SCR system's control and monitoring capabilities for enhanced precision and ease of operation.

Complete System Replacement: When it's time for a full-scale upgrade, we offer complete SCR system replacements to ensure you meet the latest emissions standards.

Nationwide Boiler is dedicated to helping you achieve and exceed environmental compliance standards while maximizing operational efficiency. Our SCR solutions are designed to reduce emissions effectively, minimize downtime, and support your sustainability goals. Experience "Emissions Compliance, Without Compromise" with Nationwide Boiler. Contact us today at 800-227-1966 to discuss your specific requirements and discover how our catalyst replacements and advanced upgrades can benefit your operation.