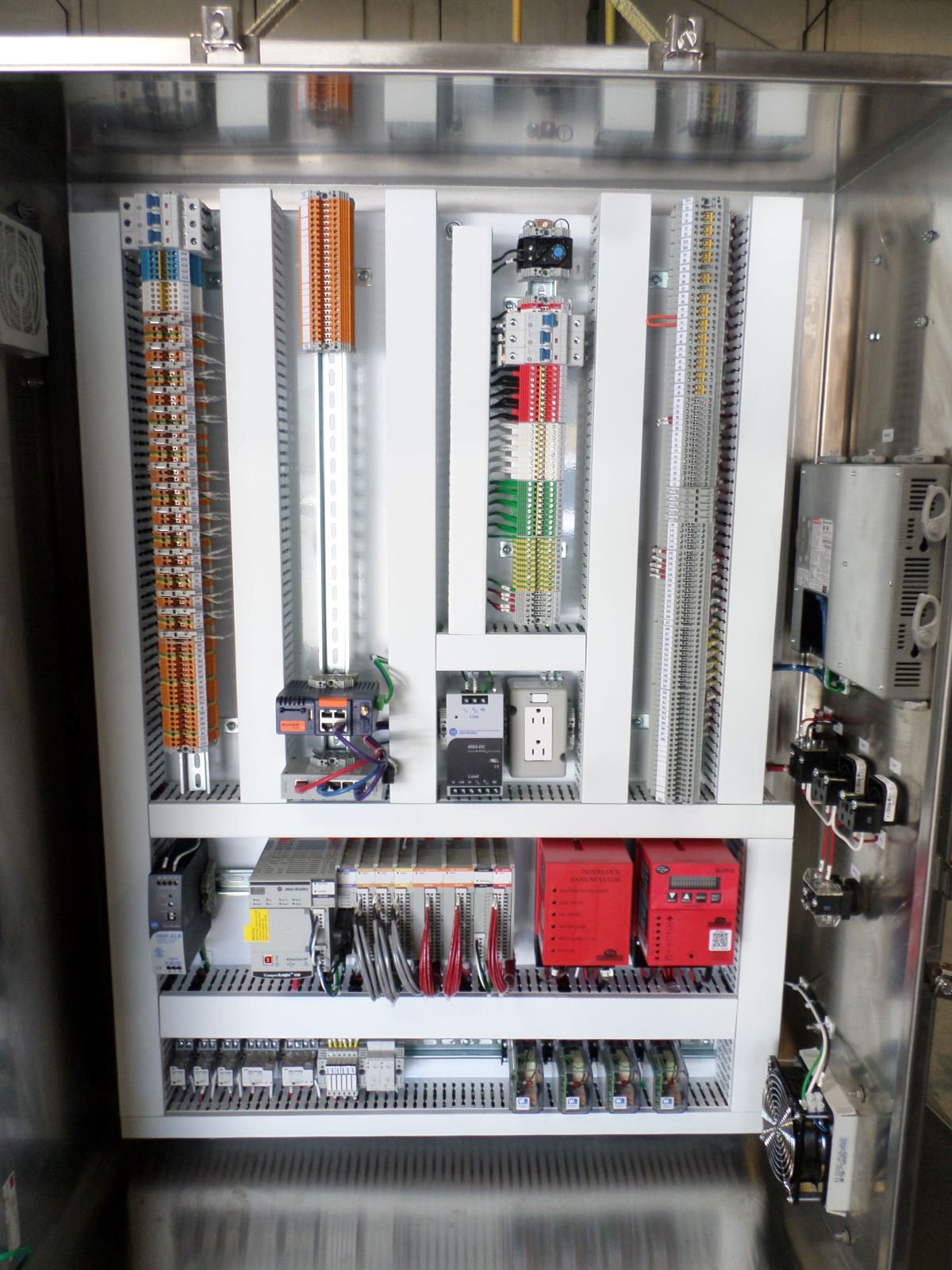 Nationwide Control Solutions specializes in crafting robust, safety-driven solutions that redefine operational efficiency. Our expertise spans the entire spectrum of burner management systems, flame safeguard controls, and an array of safety measures, all meticulously designed to meet your specific needs. Plus, our systems have the ability to communicate with a variety of Industrial DCS and Building Automation systems Nationwide's engineering staff can assist in the selection of proper communication protocols to add to your systems.

PLC-Based Control Systems: The Heart of Efficiency
At the core of our offerings are PLC-based control systems, the beating heart of modern industrial operations. Whether you're in the boiler industry or have diverse process equipment applications, our PLC controls bring a level of precision, reliability, and safety that's second to none.

Why Choose Nationwide Control Solutions?
Safety First: Our burner management systems and flame safeguards prioritize safety above all else, ensuring that your operations remain protected and compliant with industry standards.

Customized Solutions: We don't believe in one-size-fits-all solutions. We tailor our control systems to your unique requirements, guaranteeing a perfect fit for your operation.

Expertise You Can Trust: With years of industry experience, our team of experts is equipped to tackle even the most complex control challenges, providing you with peace of mind.

Operational Excellence: Our solutions aren't just about safety; they're about boosting operational efficiency, minimizing downtime, and maximizing productivity.

Continuous Support: Our commitment doesn't end with installation. We provide ongoing support to ensure your systems remain at peak performance.
Discover how Nationwide Control Solutions can transform your control systems into powerful assets that drive efficiency, safety, and performance. Contact us today to get started: 360-335-1443