Boiler Blog | Nationwide Boiler Inc.
Nationwide Boiler news and events, industry updates, technical resources and more. You hear it first on The Nationwide Boiler Blog!
Nationwide Boiler Provides Immediate Rental Boiler Solution to Local Refiner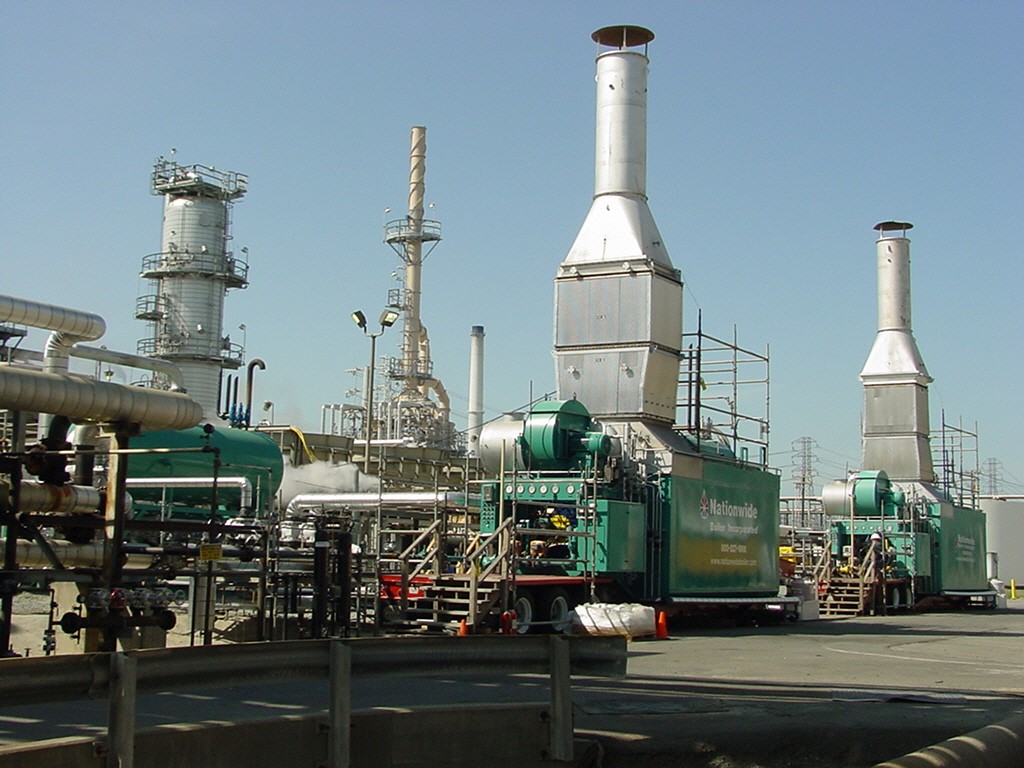 When a refiner needs equipment during a planned outage or on an emergency basis, timing is critical. Nationwide Boiler understands that supplying the right equipment at the right time is key in keeping our customers running and we are determined to stock a wide variety of rental boiler equipment ranging in sizes from 47.5 HP mobile boiler rooms to 120,000 lb/hr trailer-mounted watertube boilers.
At the beginning of March, Nationwide Boiler sent three 70,000 pph trailer-mounted rental boilers, two mobile feedwater systems, and three CataStak™ SCR Systems to a large refinery in California. This is one of nearly ten projects we have had with this facility in past years.
The original inquiry called for two boilers, feedsystems and CataStak SCR's and the equipment was required fairly quickly for the rental project. Nationwide Boiler expedited shipment for these boilers to arrive on time for the customer. After shipment, the third boiler and CataStak SCR were requested, and we were able to quickly commission a boiler that had just returned from another rental in order to fulfill the customer's request. All equipment is now onsite and in operation, and scheduled to remain at the facility through April.
Nationwide Boiler's rapid response time and superior customer service helped secure the rental for this project. These are just two reasons that Nationwide's core customer base comes from repeat, satisfied customers.
Read our latest press release for more about how we recently delivered on a fast-track basis to a major CA refinery, and call us today to learn for yourself and become one of Nationwide Boiler's many satisfied customers! 1-800-227-1966