Boiler Blog | Nationwide Boiler Inc.
Nationwide Boiler news and events, industry updates, technical resources and more. You hear it first on The Nationwide Boiler Blog!
New 250HP Package Boiler Achieves 5 ppm NOx - And the Outlook for a 2.5 ppm Solution is Bright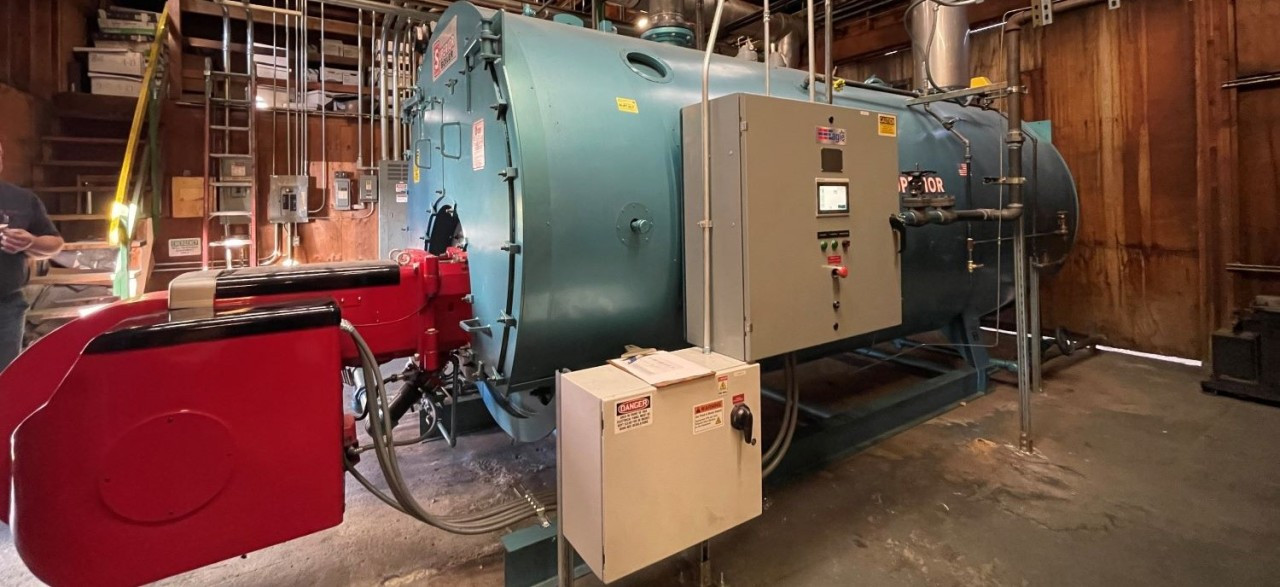 Promoting a sustainable future is the focus now more than ever in the boiler industry, and Nationwide Boiler has been at the forefront of identifying and supplying reliable ultra-low NOx solutions to industry for more than three decades. Today, we can proudly state that we have achieved 5 ppm NOx performance with a recent ultra-low NOx burner/boiler package - and the outlook is bright for this ultra low NOx burner.
With half of the state covered in forests, it is no surprise that Washington is one of the country's largest lumber and plywood producers. Exterior Wood is a leader in the industry for pressure treated wood products and is in the same business park as Nationwide Control Solutions, a division of Nationwide Boiler Inc. Facing operational issues with their existing 700 HP CB boiler, Exterior Wood consulted Nationwide Control Solutions to evaluate their system and recommend the best solution to address each of the problem areas.
The problem areas that were identified included: (1) the burner head assembly constantly getting burnt out and replaced, (2) the combustion air fan motor which was rebuilt many times without a like-in-kind replacement option, and (3) stack temperatures at low fire were so low that the stack gases would condense in the stack and rain down corrosive condensate on the boiler tubes. Plus, the boiler tuning was becoming increasingly difficult to meet their local emissions requirements due to the age and condition of the existing burner controls. After a thorough review of existing equipment, site conditions, and natural gas usage reports, we concluded that the boiler was greatly oversized and that continuing to replace and rebuild components was not a viable solution for the longevity of the system.
Based on these results, our team offered a new 250 HP Superior package firetube boiler with an Oilon LN30 ultra-low NOx burner that was capable of not just meeting but exceeding their NOx emissions requirements of 12 ppm. Upon start-up and source testing, the ultra-low NOx capabilities of the Oilon burner were proven with the impressive results of 5 ppm NOx and 0 ppm CO output. Plus, the LN30 recently completed additional testing on a boiler from Nationwide's stock inventory, with results that prove it to be a reliable 2.5 ppm option.
Built upon cutting-edge technology, this new Superior Boiler/Oilon burner package will provide Taiga / Exterior Wood with many years of low maintenance and reliable operation. And, with a commitment to sustainability and efficiency, this solution ensures future emissions compliance to help minimize environmental impact.
Check out Nationwide Boiler's recent press release for additional information. If you would like to learn more about how you can achieve ultra-low emissions requirements, contact us or call 1-800-227-1966.