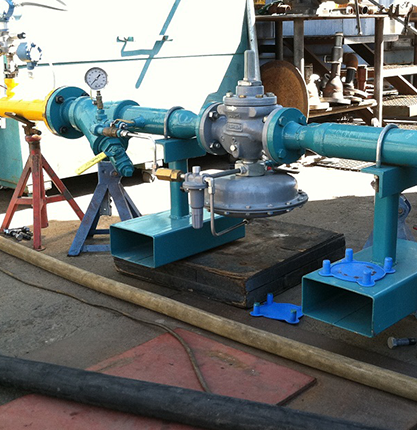 At Nationwide Boiler, preparedness and efficiency go hand in hand. With a vast inventory of gas pressure regulators meticulously maintained, we ensure seamless operations for our extensive fleet of over 100 rental boiler systems.

Optimal Gas Pressure, Every Time
Our gas pressure regulating skids are a testament to our commitment to perfection. They are a game-changer for customers whose gas pressure exceeds the boiler's fuel skid requirements - supplied by Nationwide Boiler Inc. These skids ensure that your boiler operates with precisely the right gas pressure, eliminating any guesswork and guaranteeing optimal performance.

Dive Deeper into Specifications
For those who crave detailed insights, we've provided specifications that leave no stone unturned. Discover the exact technicalities that make our gas pressure regulator solutions the go-to choice for efficiency and reliability.