Boiler Blog | Nationwide Boiler Inc.
Nationwide Boiler news and events, industry updates, technical resources and more. You hear it first on The Nationwide Boiler Blog!
Increase Your Plant Production with a New Boiler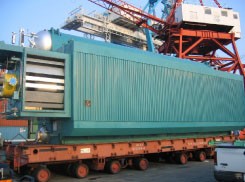 Many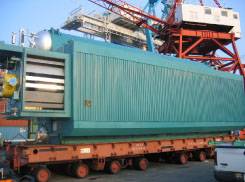 customers have relied on Nationwide Boiler for new and reconditioned boilers to help increase production capabilities. As a stocking distributor for the Babcock & Wilcox Company, Nationwide Boiler has complete boiler systems readily available for immediate delivery. The example below illustrates how Titan Chemicals Corp. (formerly Titan PetChem), one of the largest polyolefin producers in South-East Asia, looked upon Nationwide Boiler for an immediate boiler solution to replace three existing boilers that were at the end of their useful life. The company also wanted to expand production and required additional steam capacity.
Nationwide Boiler supplied Titan Chemicals with two new 200,000 lb/hr Babcock & Wilcox Model FM, 750 psig/750°F superheat boilers. The units were in stock and were available for immediate shipment to Malaysia. Low NOx burners and EconoStak economizers for added fuel efficiency were also included with the boilers. Both boilers were shipped by rail from Babcock & Wilcox's storage facility located in Mississippi to an ocean vessel cargo dock located in Texas for final delivery to Malaysia.
Overall, the two units easily met Titan Chemicals' excess process and cogeneration steam demands, originally achieved by three units. As well as meeting the customer's needs, the new equipment simplified boiler operation and maintenance as a result of consolidation of the boilers. In the end, the customer received the new boilers on time and was able to expand production capabilities as planned.

Be sure to give Nationwide Boiler a call when you are in need of a new boiler. We stock a large assortment of new and used equipment and regularly update our inventory list of new and reconditioned watertube and firetube boilers.