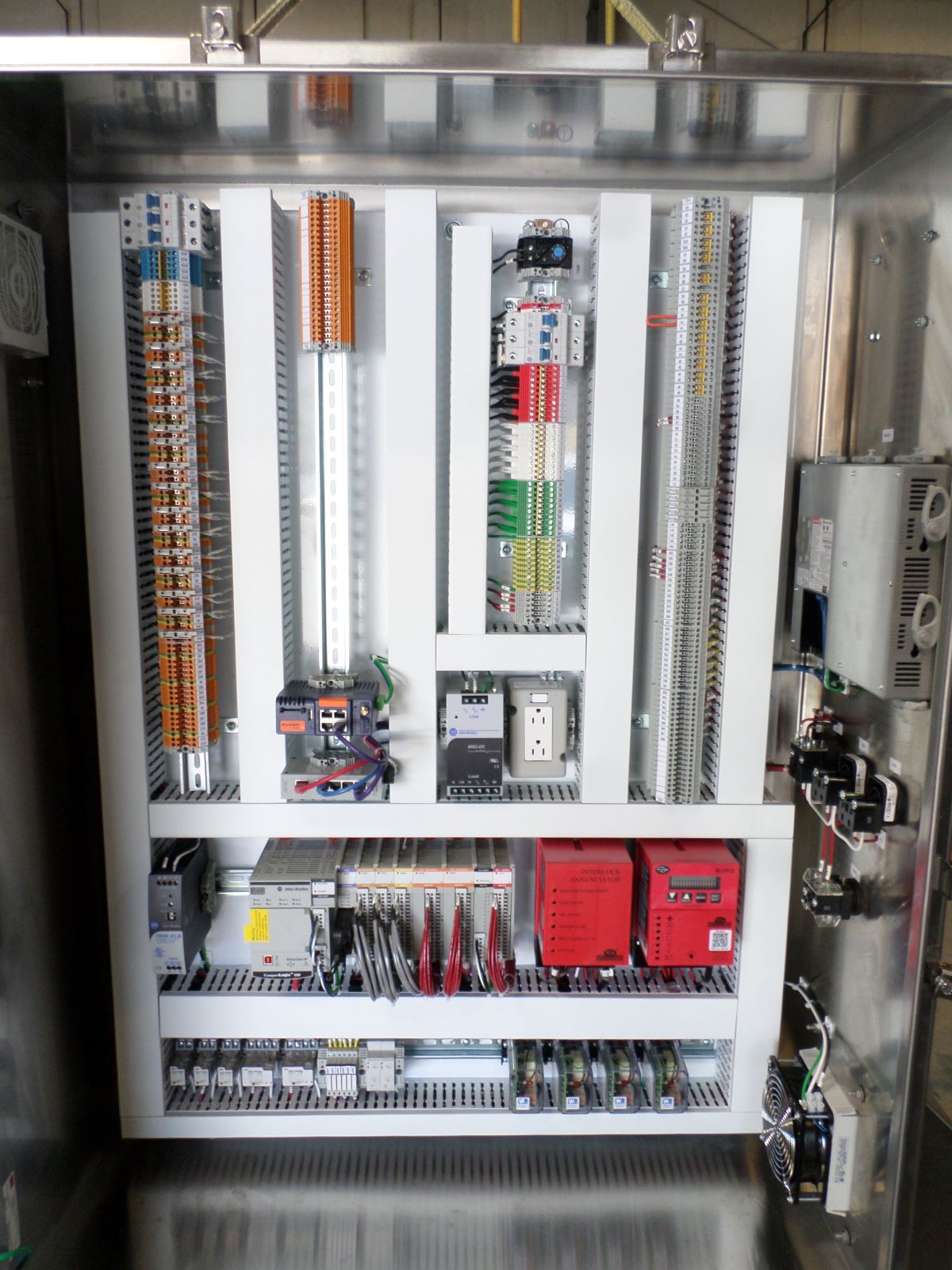 Combustion control and burner management systems serve as the central nervous system, orchestrating critical functions like oxygen trim regulation, excess air management, and burner modulation. These control systems offer valuable insights into your equipment's operation, while simultaneously safeguarding your employees and ensuring peak performance. At Nationwide Control Solutions, we specialize in the design, installation, and support of these robust control systems. Our mission is clear: to enhance safety, efficiency, and effectiveness in your operations. 
We are experts in crafting top-tier control systems, primarily PLC-based, designed for burner management and combustion control of boilers and a broad range of process equipment. We specialize in leveraging industry-leading manufacturers for a trusted and reliable solution with our typically offerings including Allen-Bradley, Fireye, and Honeywell Hybrid controllers. With our status as an Allen-Bradley certified integrator and our proficiency in Wonderware programming, we bring unparalleled expertise to the table.

Advantages of Our PLC-Based Controls


Precision Engineering: Our PLC-based controls offer unmatched precision in managing burner operations and combustion, ensuring optimal performance.

Reliability: With a focus on Allen-Bradley technology, we prioritize reliability, making your systems robust and dependable.

Industry Expertise: Our experienced control systems group caters to diverse sectors from heavy industrial to institutional and commercial clients, delivering tailored solutions for varied needs.

Complete Integration: We excel at designing, engineering, and building integrated combustion control packages, guaranteeing seamless coordination of all system components.

Enhanced Visibility: Our custom HMI/SCADA systems provide comprehensive visibility into your operations, facilitating real-time monitoring and decision-making.

Safety Compliance: Our UL 508 listed control panels ensure that your systems meet stringent safety standards and regulations.

Streamlined Operations: Upgrading to PLC-based controls will streamline your operations and provide improved operational efficiencies.

Every system supplied by Nationwide Control Solutions including our "standard packages", offer some level of customization to the client. This includes incorporating company logos into the HMI screens, modification of panel layout arrangement, and other minor changes. We have an open source policy for HMI & PLC programming, which means that the configuration programs within our systems are not locked with proprietary passwords or protocols, and program files are provided to our client at the completion of each project. And every control system built goes through an extensive quality check procedure that includes a full functional simulation with all inputs and outputs to verify the operation of the systems. Clients are always welcome to attend this FAT.
Discover how Nationwide Control Solutions can transform your control systems into powerful assets that drive efficiency, safety, and performance. Contact us today to get started: 360-335-1443