Package
Watertube
Boilers
Nationwide Boiler's package watertube boilers feature Babcock & Wilcox boilers in a range of sizes. The table below showcases typical arrangements for Nationwide's package boilers, however opposite hand and other arrangements are available upon request.
Balance of plant equipment, such as a deaerator, water softener, blowdown heat recovery, and CataStak SCR system can also be added. Additional critical options are available, including but not limited to:
Mud Drums Heating Coil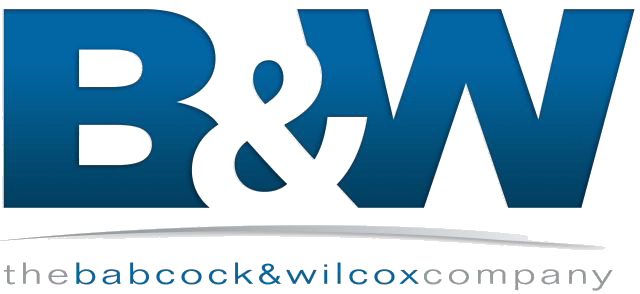 Platforms & Ladders
SIL 2 or 3 Rated Control Panel
Safety Valve Vent Stacks & Silencers
Three Element Feedwater Control
Steam Flow Transmitter & Recorder
Oxygen Analyzer
Natural Gas Regulator
As a partner and stocking distributor for Babcock & Wilcox, Nationwide Boiler is proud to offer a variety of new and reconditioned boilers, available for quick delivery. We continually stock our "World Boiler", a B&W low NOx 200,000 pph superheat steam skid-mounted package boiler (firing natural gas or #2 oil at 750 psig design / 750 F) which can be delivered anywhere in the world. The table below references both stock equipment and units that are purchased on an as-needed basis with a longer lead time. Inquire within for more details.
Download
our
standard
packages,
and
contact
us
today
for
more
information!
1-800-227-1966
| | | | | |
| --- | --- | --- | --- | --- |
| Capacity | Type | Design Pressure | Temperature | NBI Model |
| 235,000 lb/hr | D | 650 or 350 psig | Saturated | 235-B&W-D-650SAT |
| 200,000 lb/hr | D | 750 psig / 750F | Superheat | 200-B&W-D-750SH |
| 150,000 lb/hr | D | 350 psig | Saturated | 150-B&W-D-350SAT |
| 125,000 lb/hr | D | 350 psig | Saturated | 125-B&W-D-350SAT |
| 110,000 lb/hr | O | 750 psig / 750F | Superheat | 110-B&W-O-750SH |
| 100,000 lb/hr | D | 350 psig | Saturated | 100-B&W-D-350SAT |
| 82,500 lb/hr | D | 350 psig | Saturated | 82-B&W-D-350SAT |
| 75,000 lb/hr | O | 750 psig / 750F | Superheat | 75-B&W-O-750SH |
| 75,000 lb/hr | O | 750 psig | Saturated | 75-B&W-O-750SAT |
| 75,000 lb/hr | D | 350 psig | Saturated | 75-B&W-D-350SAT |
| 50,000 lb/hr | D | 350 psig | Saturated | 50-B&W-D-350SAT |
// MODIFICATION. REMOVES HOME-PAGE-ONLY CONTENT ON PAGES THAT ARE not IN NAVIGATION MENU ?>