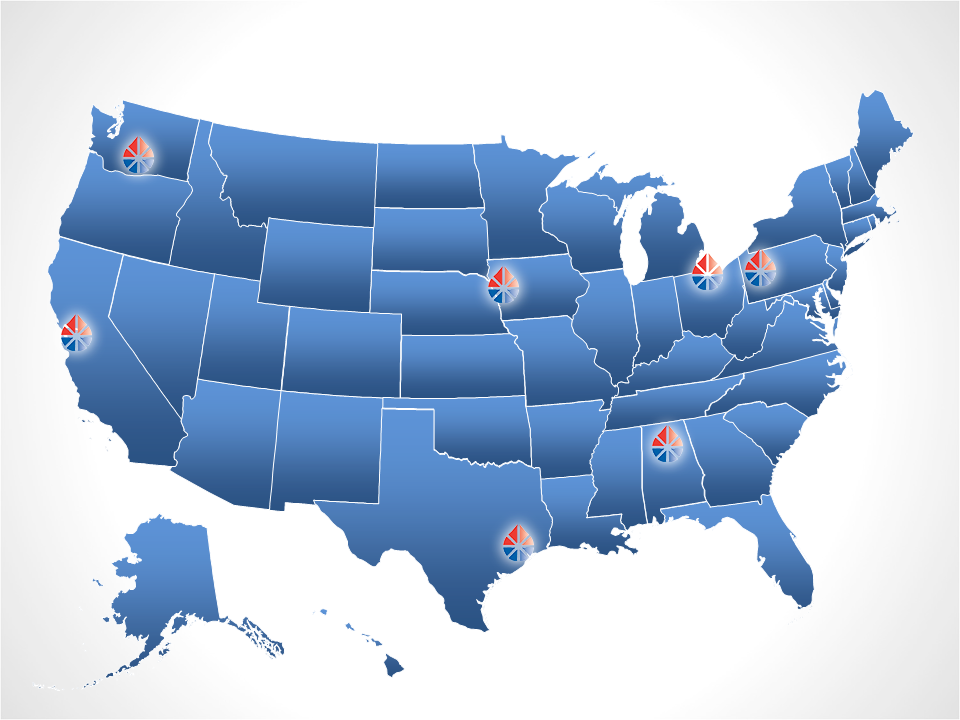 With more than 100 rental boilers in our fleet, Nationwide Boiler supplies reliable temporary steam solutions to customers not just nationwide, but worldwide. Our offices and storage facilites are located in various locations throughout the United States, but we have provided temporary and permanent boilers to customers across the globe since 1967. Many of Nationwide Boiler's watertube rental boilers have all-Canada CRN's for operation throughout Canada, and our 200K "World Boiler" has been sold and shipped to 6 of the 7 continents in the world!
Nationwide Boilers offers STAR delivery with options to ship by Sea, Truck, Air or Rail, and we work closely with our freight forwarders to meet or exceed the delivery schedules of our customers. Plus, to facilitate quick shipment and cost savings, Nationwide Boiler has storage and maintenance facilities located across the country in 7 separate locations:
Fremont, CA
Washougal, WA
Alvin, TX
Council Bluffs, IA
Bessemer, AL
Washington, PA
Cleveland, OH
Check out our complete inventory of
rental boiler equipment
,
and contact us today to get started on preparations for your next rental boiler project.