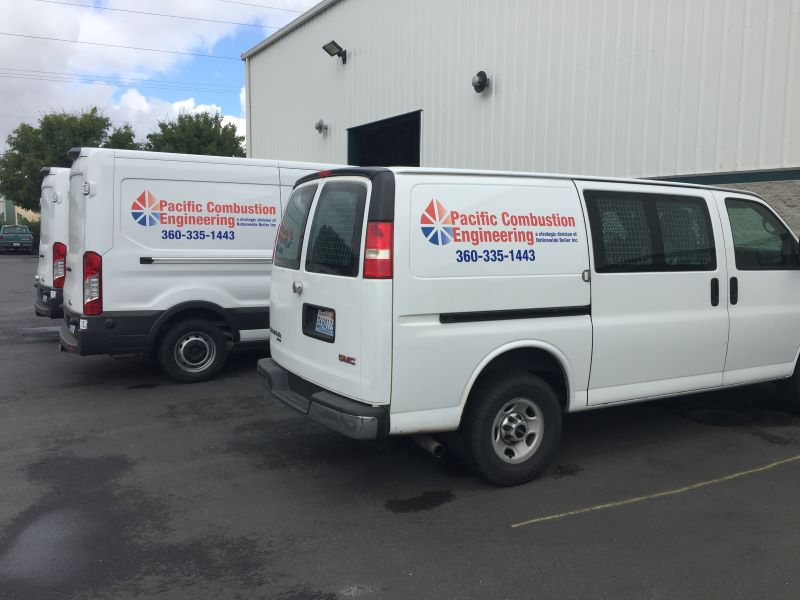 Nationwide Control Solutions, formerly known as Pacific Combustion Engineering, has extensive experience in combustion-related products, instrumentation, field service, and system design. We are a UL-certified panel fabrication facility and equipment manufacturer's representative for Superior Boiler, Webster Combustion, Oilon, and other reputable manufacturer's. 
Our service group offers boiler, combustion and process related service and maintenance to customers in the Pacific Northwest including Washington, Oregon, and Alaska. We are staffed with trained and certified technicians that have broad application experiences including the service, installation, manufacturing, and repair of boilers, dryers, incinerators, instrumentation, and ovens. Our industrial practice is diverse, with industries ranging from high-tech, food processing, metals, petrochemical, wood products, and power generation plants.
With service technicians available 24-hours a day, 7 days a week, you can count on us to get your plant back up and running quickly when an emergency arises. 
Service Capabilities Include:


- Boiler Inspections (annual & semi-annual)
- PLC Support (A-B, Honeywell, Siemens, Modicon)
- Combustion Analysis & Emissions Testing
- Instrumentation Service & Calibration
- Fuel Train & Burner Maintenance
- Honeywell & Fireye Flame Safeguard Support
- ASME Boiler Efficiency Testing
- Flame Safeguard Controls
- Controls Troubleshooting & Repair
- Variable Frequency Drive (VFD) Support
- Service of Linkage-less Burner Control Systems
- Stand-by Propane / Air Blending
- 24/7 Emergency Assistance