Boiler
Blog
|
Nationwide
Boiler
Inc.
Nationwide Boiler news and events, industry updates, technical information, and more. You hear it first on The Nationwide Boiler Blog!
By accepting you will be accessing a service provided by a third-party external to https://www.nationwideboiler.com/
1 minute reading time
(217 words)
2017
CLFP
Food
Processing
Expo
-
Booth
#536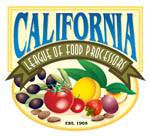 Representatives from Nationwide Boiler Inc. will be at the CLFP Food Processing Expo tomorrow in Sacramento, CA! The CLFP Expo hosts over 260 exhibitors and 2,600 attendees every year and is the largest tradeshow in California geared at the food processing industry. In addition to exhibits featuring machinery, equipment, supplies and services, the Expo holds a number of informative presentations and networking events.
Nationwide Boiler has provided temporary and permanent steam solutions to food processing companies for fifty years. We have a complete line of mobile boiler rooms up to 1,000 hp, trailer-mounted boilers up to 125,000 lb/hr, new and reconditioned boilers for sale, and other boiler related equipment. Our newest innovation, the DataStak™ Emissions and Efficiency Monitoring System, is the first system of it's kind to provide boiler operators with emissions readings, fuel efficiency, and carbon footprint from one single, on-site source. You can take a look at this product, live at the CLFP Expo this week!
Jim Lieskovan and Brett Barnes will be in Sacramento for the duration of the event. You can meet with Tim McBride, Jim D'Antonio and Allison Day on Tuesday, and Larry Day and Chelsey Ryker will be at the show on Wednesday. Be sure to stop by booth #536 to learn about new and innovative products and services offered by Nationwide Boiler Inc.
Related
Posts
Comments

No comments made yet. Be the first to submit a comment

// MODIFICATION. REMOVES HOME-PAGE-ONLY CONTENT ON PAGES THAT ARE not IN NAVIGATION MENU ?>