Boiler Blog | Nationwide Boiler Inc.
Nationwide Boiler news and events, industry updates, technical resources and more. You hear it first on The Nationwide Boiler Blog!
1 minute reading time
(60 words)
Boiler Upgrades & Conversions - New Article in Power Engineering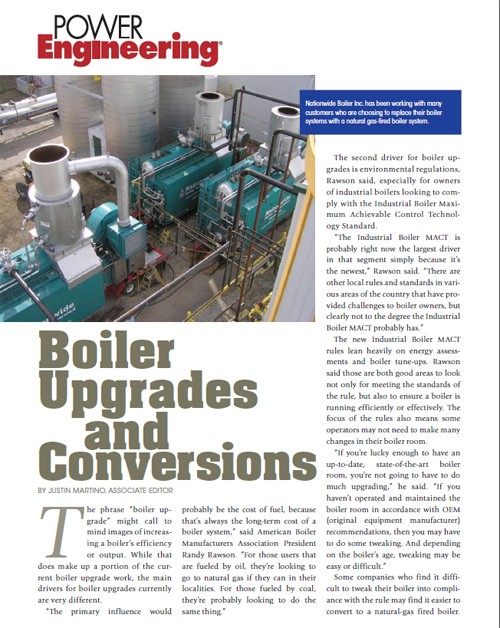 Read Power Engineering's latest article highlighting Nationwide Boiler's involvement with fuel conversion projects that switch from coal to natural-gas. Nationwide can immediately supply rental boilers during a burner upgrade phase of a project and can also provide new gas-fired boilers for users choosing to retire or replace coal-fired boilers. Call us today to discuss your unique project requirement: 1-800-227-1966.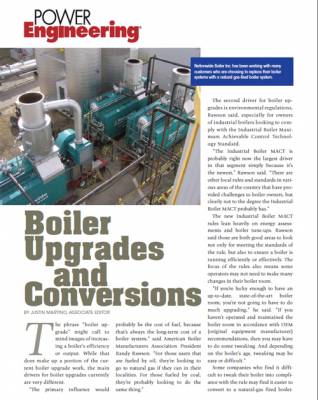 Comments
No comments made yet. Be the first to submit a comment

// MODIFICATION. REMOVES HOME-PAGE-ONLY CONTENT ON PAGES THAT ARE not IN NAVIGATION MENU ?>