Boiler
Blog
|
Nationwide
Boiler
Inc.
Nationwide Boiler news and events, industry updates, technical information, and more. You hear it first on The Nationwide Boiler Blog!
1 minute reading time
(147 words)
CIBO's
Emissions
Control
Conference
Representatives from Nationwide Boiler & Nationwide Environmental Solutions are headed to Portland, ME to attend CIBO's Industrial Emissions Control Technology Conference next week.
The EPA has been cracking down on boiler owners with multiple new rules and regulations to aid in the effort of lowering overall greenhouse gas emissions. In fact, this October a decision will be made by the EPA on new rules which may cause a drastic increase in non-attainment areas. This conference will help users understand (1) the current situation, (2) the potential rules and regulations and their timing, (3) the applicability, operation capabilities, and limitations of control technologies, and (4) the alternative compliance possibilities.
Visit Sean McMenamin and Bill Testa at booth #10 to learn how Nationwide's CataStak SCR system can be utilized in many demanding applications to lower NOx emissions and comply with the new standards.
We hope to see you there!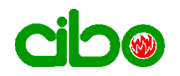 Related
Posts
Comments

No comments made yet. Be the first to submit a comment

By accepting you will be accessing a service provided by a third-party external to https://www.nationwideboiler.com/

// MODIFICATION. REMOVES HOME-PAGE-ONLY CONTENT ON PAGES THAT ARE not IN NAVIGATION MENU ?>