Boiler
Blog
|
Nationwide
Boiler
Inc.
Nationwide Boiler news and events, industry updates, technical information, and more. You hear it first on The Nationwide Boiler Blog!
1 minute reading time
(174 words)
Nationwide
Boiler
to
Attend
2012
California
League
of
Food
Processors
Expo
&
Showcase
of
Processed
Foods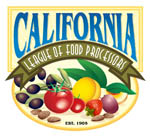 Join Nationwide Boiler at this year's California League of Food Processors 2012 Expo & Showcase of Processed Foods. This two day event at the Sacramento Convention Center (January 31 & February 1, 2012) will showcase nearly 200 tradeshow exhibits, thousands of food samples, and will provide informative sessions with industry expert speakers. Kicking off the event will by Gen Y Guy® Jason Ryan Dorsey, speaking on "Crossing the Generational Divide" during the Kick-Off Breakfast on Tuesday, January 31.

Nationwide Boiler's Sales and Marketing team will be on hand in booth #436 to answer any questions relating to the company's extensive product line of rental, new, and reconditioned boilers systems. Be sure to ask about Nationwide Boiler's CataStak SCR system and BPS boiler systems, designed to allow food processors to easily comply with strict emission reduction rules and fulfill energy efficiency goals for the New Year.

Visit Nationwide Boilers website to request a FREE visitor pass to the exhibit hall (eligible to processors and growers only). We look forward to seeing you at the show!
Comments

No comments made yet. Be the first to submit a comment

By accepting you will be accessing a service provided by a third-party external to https://www.nationwideboiler.com/

// MODIFICATION. REMOVES HOME-PAGE-ONLY CONTENT ON PAGES THAT ARE not IN NAVIGATION MENU ?>