Boiler
Blog
|
Nationwide
Boiler
Inc.
Nationwide Boiler news and events, industry updates, technical information, and more. You hear it first on The Nationwide Boiler Blog!
By accepting you will be accessing a service provided by a third-party external to https://www.nationwideboiler.com/
1 minute reading time
(221 words)
Nationwide
Boiler
Will
Be
At
Power-Gen
International!
Representatives from Nationwide Boiler and Nationwide Environmental Solutions will be exhibiting at Power-Gen International in Orlando, FL next week, December 13th through the 15th.
Nationwide Boiler offers a large variety of trailer-mounted firetube and watertube boilers, mobile boiler rooms, and auxiliary equipment for temporary steam requirements. These boilers are stored in multiple locations throughout the United States for convenient delivery. In addition, we stock new and reconditioned boilers for sale, ranging in size from 47.5 hp – 200,000 lb/hr, available for immediate shipment worldwide!
Nationwide Environmental Solutions offers emissions equipment specifically designed to be integrated to any new or retrofit application. Our complete line of CataStak™ SCR systems and EconoStak economizers can meet varying fuel, space and economic considerations, while providing unmatched standards of quality and performance.
With 20,000 plus attendees and 1,400 exhibiting companies, Power-Gen International is the world's largest power generation event. The show covers current and future technologies, trends, and issues that the power generation sector will face in the future. 200 of the industry's top speakers will be there to talk at 70 technical conference sessions. Don't miss out on attending this industry focused networking event.
Be sure to stop by our booth #3518 to discuss your temporary or permanent boiler requirement, and your emissions control needs. We look forward to seeing you in Orlando next week!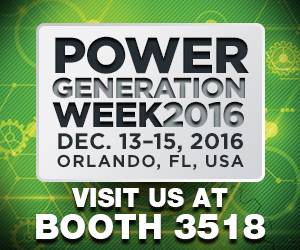 // MODIFICATION. REMOVES HOME-PAGE-ONLY CONTENT ON PAGES THAT ARE not IN NAVIGATION MENU ?>