Boiler
Blog
|
Nationwide
Boiler
Inc.
Nationwide Boiler news and events, industry updates, technical information, and more. You hear it first on The Nationwide Boiler Blog!
1 minute reading time
(127 words)
Power-Gen
International
2013
-
Orlando,
FL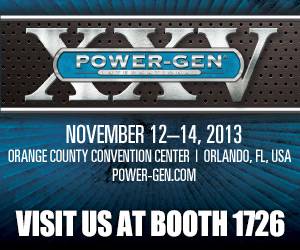 It's that time of the year again; Power-Gen International is just around the corner! Nationwide Boiler will be in attendance for this annual three-day event on November 12th through the 14th in Orlando, FL.
This year Power-Gen celebrates its 25th year of serving the global power market. 21,000 power professionals from more than 75 countries will be at the show, with more than 1,400 exhibiting companies. Highlights for this year's event include more than 200 of the industry's top speakers, more than 50 educational conference sessions, multiple competitive power college courses, networking events, technical tours and online conference proceedings.
Visit us at booth #1726 to pick up a free flash drive with the latest literature on Nationwide Boiler's products and services. We hope to see you there!
Related
Posts
Comments

No comments made yet. Be the first to submit a comment

By accepting you will be accessing a service provided by a third-party external to https://www.nationwideboiler.com/

// MODIFICATION. REMOVES HOME-PAGE-ONLY CONTENT ON PAGES THAT ARE not IN NAVIGATION MENU ?>