Boiler Blog | Nationwide Boiler Inc.
Nationwide Boiler news and events, industry updates, technical resources and more. You hear it first on The Nationwide Boiler Blog!
1 minute reading time
(156 words)
Representatives From Nationnwide Boiler Traveling Overseas to Power-Gen Middle East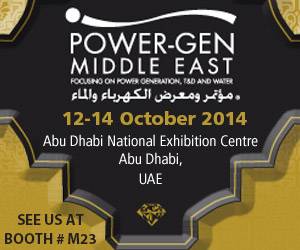 This month Nationwide Boiler's Business Development Manager William Testa and Sales Engineer Tim McBride will be traveling overseas to the UAE to attend Power-Gen Middle East. They will be showcasing Nationwide Boiler's temporary and permanent boiler solutions, available for shipment worldwide by sea, truck, air or rail. The event begins on October 12 at the Abu Dhabi National Exhibition Center and concludes on October 14. Visit them at booth M23 to discuss products and solutions available from Nationwide Boiler.
For the last 12 years Power-Gen Middle East has showcased the latest innovations and newest technologies in the power industry. With over 4,000 attendees from more than 60 countries and over 150 exhibitors, it is the leading platform to connect with industry leaders worldwide and build presence in the market. The 2-day event will provide networking opportunities, technical tours, and 14 individual sessions covering 100+ educational topics with some of the industry's top chairs and speakers.
Comments
No comments made yet. Be the first to submit a comment

// MODIFICATION. REMOVES HOME-PAGE-ONLY CONTENT ON PAGES THAT ARE not IN NAVIGATION MENU ?>