Boiler Blog | Nationwide Boiler Inc.
Nationwide Boiler news and events, industry updates, technical resources and more. You hear it first on The Nationwide Boiler Blog!
1 minute reading time
(90 words)
Nationwide Boiler's 34th Annual Charity Golf Tournament Has Begun!
Today is day 1 of our annual charity golf tournament in Pebble Beach, CA! Golfers will be heading out to the Spyglass Hill Golf Course this morning for a practice round of golf before tournament play tomorrow at the Pebble Beach Golf Links. Proceeds will once again benefit the ABMA Scholarship Fund, created to promote the boiler industry as a viable and thriving career path for young men and women.
Looks like perfect weather for a day of golf in Pebble Beach. Good luck to all of our golfers!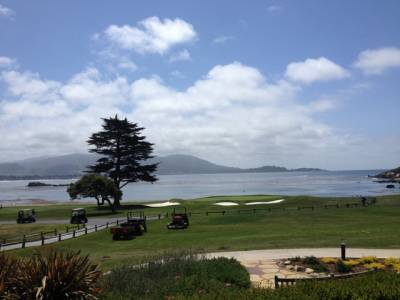 Comment for this post has been locked by admin.

// MODIFICATION. REMOVES HOME-PAGE-ONLY CONTENT ON PAGES THAT ARE not IN NAVIGATION MENU ?>