Boiler
Blog
|
Nationwide
Boiler
Inc.
Nationwide Boiler news and events, industry updates, technical resources and more. You hear it first on The Nationwide Boiler Blog!
1 minute reading time
(61 words)
Nationwide
Boiler's
Ammonia-Free
CataStak
Featured
in
Today's
Boiler
Magazine
Check out the Fall Edition of Today's Boiler Magazine, featuring Nationwide Boiler's Ammonia-Free CataStak. The article highlights the success of the system at a detention center in Castaic, CA, reducing NOx from 30 ppm to 3 ppm (@ 3% O2), with ammonia slip under 2 ppm.
Read the full article and contact us today to learn about the Ammonia-Free CataStak SCR system!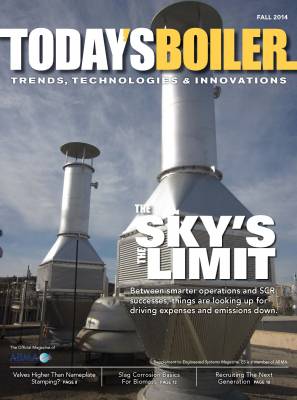 Related
Posts
Comments

No comments made yet. Be the first to submit a comment

By accepting you will be accessing a service provided by a third-party external to https://www.nationwideboiler.com/

// MODIFICATION. REMOVES HOME-PAGE-ONLY CONTENT ON PAGES THAT ARE not IN NAVIGATION MENU ?>