Boiler Blog | Nationwide Boiler Inc.
Nationwide Boiler news and events, industry updates, technical resources and more. You hear it first on The Nationwide Boiler Blog!
1 minute reading time
(60 words)
New Video Coming Soon!
This week at Nationwide we wrapped up another video shoot, aimed once again at educating our customers on our equipment. Our shop was able to quickly get the equipment moved to the test stand, hooked up, test-fired, and ready for the camera. We can't wait to see the final product.
Stay tuned, it is sure to be another good one!!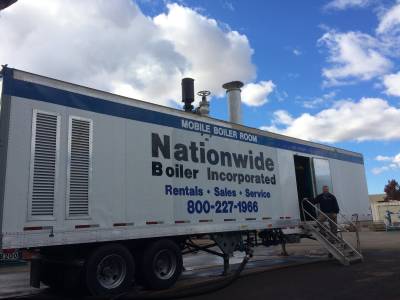 Comments
No comments made yet. Be the first to submit a comment

// MODIFICATION. REMOVES HOME-PAGE-ONLY CONTENT ON PAGES THAT ARE not IN NAVIGATION MENU ?>