Boiler
Blog
|
Nationwide
Boiler
Inc.
Nationwide Boiler news and events, industry updates, technical information, and more. You hear it first on The Nationwide Boiler Blog!
By accepting you will be accessing a service provided by a third-party external to https://www.nationwideboiler.com/
1 minute reading time
(113 words)
Sale
of
Five
(5)
650
HP
Mobile
Boiler
Rooms
to
Federal
Government
Facility
Nationwide Boiler recently sold five (5) 650 hp mobile boiler rooms to a federal government facility. These high pressure, ultra low NOx boilers will be used to replace their existing coal fired steam plant, which required major retrofitting for Boiler MACT compliance.
With customization in the process, a control and installation strategy planned, and a comprehensive pre-delivery testing procedure in place, the boilers are scheduled to be placed on-line by the middle of the year to meet their quick delivery and installation requirement.
To learn more about how Nationwide passed the customer's internal review process and met all project requirements to secure this five (5) boiler sale, check out our latest press release.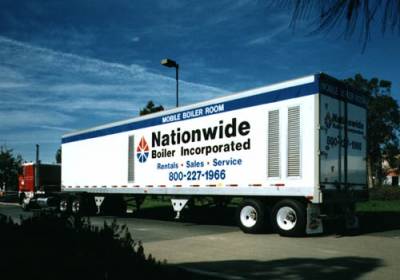 Related
Posts
Comments

No comments made yet. Be the first to submit a comment

// MODIFICATION. REMOVES HOME-PAGE-ONLY CONTENT ON PAGES THAT ARE not IN NAVIGATION MENU ?>