Boiler Blog | Nationwide Boiler Inc.
Nationwide Boiler news and events, industry updates, technical resources and more. You hear it first on The Nationwide Boiler Blog!
1 minute reading time
(265 words)
Feature: Babcock & Wilcox Boilers
Babcock & Wilcox (B&W) is the longest standing boiler manufacturer in the country and is an internationally acknowledged leader in all aspects of steam generation. The company has been manufacturing watertube boilers for over 145 years and has the most expertise and experience in the industry. The watertube boiler design was patented in 1856 by Stephen Wilcox, and just 11 years later he and George Babcock established the company, Babcock & Wilcox.
B&W has completed many "firsts" in the boiler industry, including the install of the first utility boiler in 1881, the first "black liquor" boiler placed and sold in the USA in 1935, and the manufacture of the world's first supercritical pressure coal-fired boiler in 1957. B&W boilers were also used to power the first subway station in New York City. In more recent years, accomplishments for B&W include the development of oxy-fuel technology for carbon capture and the formation of a Nuclear Power Generation Group in 2007.
Their commitment to providing safe and dependable steam for power generation has continued throughout the years and proven to be the best in the industry. B&W boilers seen all over the world have lasted 50 years plus and are still in good working condition.
As a representative and stocking distributor for Babcock & Wilcox, Nationwide Boiler is proud to promote our "World Boiler", a 200,000 lb/hr Skid-mounted FM120-124 Babcock & Wilcox Watertube Boiler. We also have a large stock of 75,000 lb/hr trailer-mounted B&W boilers in our rental fleet and available for purchase.
To learn more about Babcock & Wilcox, visit their website at www.babcock.com.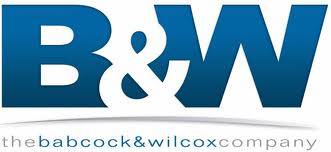 Comments
No comments made yet. Be the first to submit a comment

// MODIFICATION. REMOVES HOME-PAGE-ONLY CONTENT ON PAGES THAT ARE not IN NAVIGATION MENU ?>