Boiler Blog | Nationwide Boiler Inc.
Nationwide Boiler news and events, industry updates, technical resources and more. You hear it first on The Nationwide Boiler Blog!
Meeting Peak Season Demand with Rental Boiler Equipment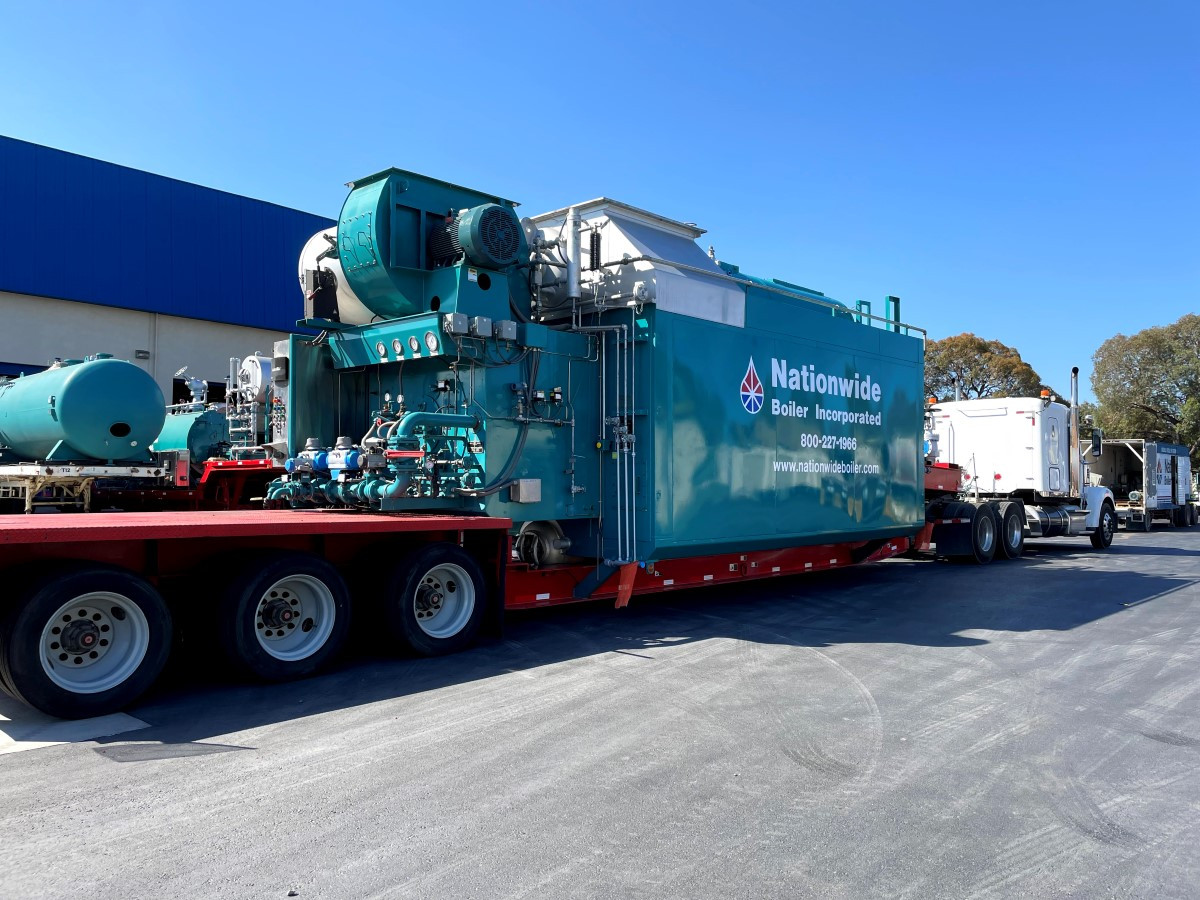 Tomato season is here, and we already have a 70,000 lb/hr, 400 psi design trailer-mounted rental boiler on location at one of our customer sites to support peak season steam demand. This boiler is rented annually in the Central Valley of California for three to four months during the tomato processor's short but critical production season. To meet the requirement of 5 ppm NOx, the boiler is supplied with an ultra-low NOx CataStak SCR System. This solution allows the facility to operate their own boilers without overworking them, while complying with local air regulations and satisfying seasonal demand.
Some years ago, the company identified a bottleneck in its evaporation system that hindered peak production capacities. The bottleneck was easily resolved; however, it would take more steam to fully realize the increase in production. Although the existing boilers were capable of running the newly found evaporation capacity, the increased production required the existing boilers to operate at 100% output continuously, leaving no room for margin and no buffer against any process anomalies. After evaluating the cost of investing in a new boiler, the detrimental effects of operating the existing boilers at 100 percent output, and the process vulnerabilities of having no excess steam capacity, the decision was made to rent a supplementary steam boiler on an annual basis.
Many industries face periods of increased process steam requirements and to satisfy demand, steam can be supplemented with a temporary rental boiler. This practical solution allows facilities to maximize the resources needed to meet current, short-term and long-term steam needs. A short-term or long-term rental solution can save time, conserve capital, minimize risk and maximize available resources.
Check out our past article from Today's Boiler Magazine to learn more about how temporary boilers can support seasonal steam demand, and contact us today if a rental boiler may be the solution to your peak season needs!