Recent studies show that companies are restructuring their culture, steering away from the competitive work environment with minimal employee recognition, and shifting towards adapting a more team-centric and collaborative working atmosphere.
Nationwide Boiler is proud to say that we have always been a company that encourages team building, and are more than happy to recognize and reward our employees as they excel in their position. In fact, in addition to 5-year length of service awards that are presented at our annual Christmas party, we recognize employees who make a big impact with our 'Big Kahuna' award at each quarterly birthday celebration.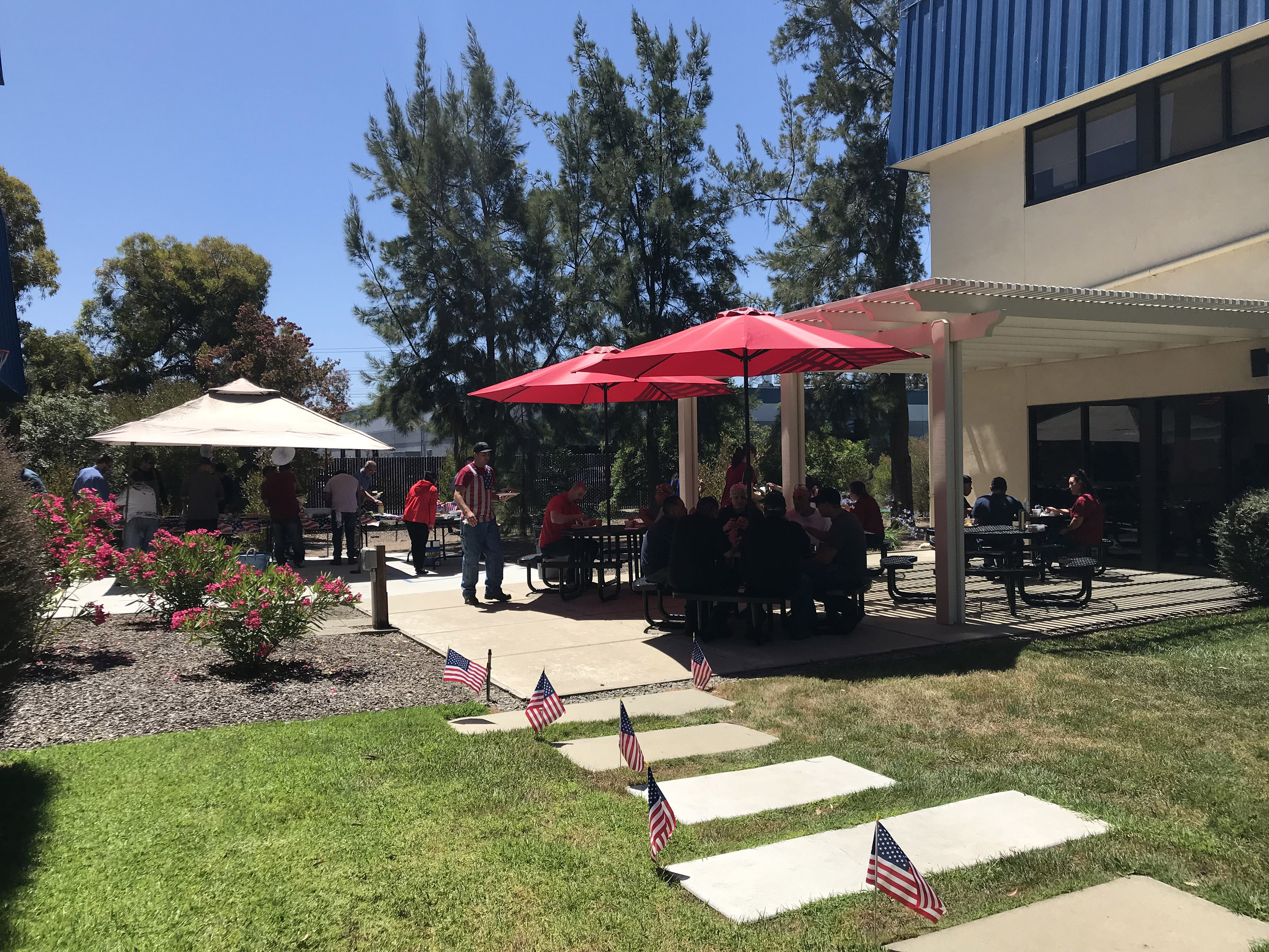 To encourage camaraderie throughout our company, Nationwide Boiler coordinates multiple events for employees to take part in. This year we have a total of 6 sporting events in the lineup, including soccer, baseball, and college football. The next game we are looking forward to is the Oakland A's vs. Texas Rangers, and of course, we will be rooting for the A's! We also coordinate multiple barbeques & dessert socials throughout the year to satisfy our many food lovers and celebrate certain events. Most recently, we held our Independence Day barbeque the week of July 4th. We had grill masters, Larry Day and Michele Tomas, cook up some delicious burgers and hotdogs; while Holly Lepo spoiled us all with her famous and delicious chili, yum! We can't wait for the next one.
In addition to being sports enthusiasts and foodies, we also like participating and getting in on the action. We recently hosted a bowling lunch at our local bowling alley, Cloverleaf Family Bowl. The group was split into 8 teams (with fun, creative team names), in a competition to win the title of Nationwide Boiler's 2019 Bowling Champions. In the end, Team Vapor & Team Combustion went head to head, but Team Vapor came out on top. Congratulations to Tim McBride, Phil Blake, Nic Petty, and Sandy Nevels. Let's see who will take home the title at our next bowling event! 
Nationwide Boiler is blessed to have a team of hard-working, dedicated individuals, which is why we like to create an environment in which they can come to work excited and motivated. Not only does a team focused and collaborative culture increase motivation, it is also proven to improve productivity, encourage creativity, and build trust between employees. And we are living proof of that.