Boiler Blog | Nationwide Boiler Inc.
Nationwide Boiler news and events, industry updates, technical resources and more. You hear it first on The Nationwide Boiler Blog!
1 minute reading time
(204 words)
The Blue Lace Project - Support American Manufacturing
Nationwide Boiler's Service Manager, Michael Rosmando, has been wearing blue laces on his boots for over a year. So we asked – what's with the shoelaces?
In November of 2013, Flint and Tinder launched The Blue Lace Project. This project was created to raise awareness to American retailers that consumers are interested in buying domestically made products.
Flint and Tinder partnered with one of the last shoe lace manufacturers in the USA to offer a braided, triple high density waxed canvas shoe lace with an aluminum tip – a premium product made in the USA. This shoe lace is so strong; it can pull a 13,000 lb truck! In addition, every 20,000 laces sold creates one job in the manufacturing process.
"Lacing up blue lets American manufacturers -- the men and women fighting to innovate and bring better-built products to market at a time when their competitors undercut them by cutting corners abroad -- know you appreciate the war they're fighting daily."
You don't see many domestically made products on the shelves anymore, however Nationwide's CataStak™ SCR system is 100% made in the USA.
We support American made, and you should too! Check out the Blue Lace Project website for more information.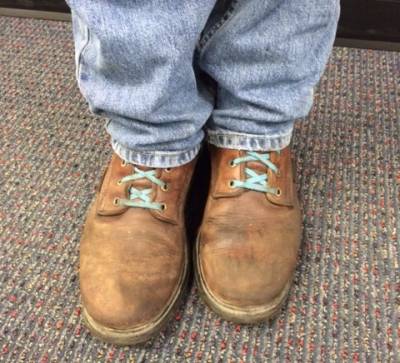 Comments
No comments made yet. Be the first to submit a comment

// MODIFICATION. REMOVES HOME-PAGE-ONLY CONTENT ON PAGES THAT ARE not IN NAVIGATION MENU ?>