Boiler Blog | Nationwide Boiler Inc.
Nationwide Boiler news and events, industry updates, technical resources and more. You hear it first on The Nationwide Boiler Blog!
1 minute reading time
(137 words)
A New 'Face' of Nationwide Boiler
At Nationwide Boiler, we consider our service technicians the 'face of the company', because often times they are the only one's who meet our customers face-to-face.
We are excited to announce our newest 'face of Nationwide Boiler', Moises 'Mo' Vazquez. Mo has been part of the Nationwide Boiler family for nearly three years, and has shown a tremendous amount of growth and passion for what we do here at Nationwide. He began as a shop mechanic and has gained a tremendous amount of knowledge on boiler systems and equipment by working in the shop, at remote storage facilities and in the field. Prior to joining Nationwide, he worked for Combined Solar Technology out of Tracy, CA as a welder, head boiler operator, and a part of the design team.
Please help us congratulate Mo on his accomplishment!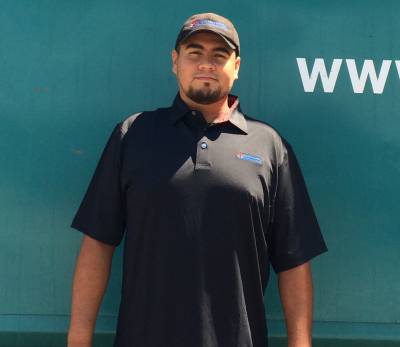 Comments
No comments made yet. Be the first to submit a comment

// MODIFICATION. REMOVES HOME-PAGE-ONLY CONTENT ON PAGES THAT ARE not IN NAVIGATION MENU ?>