Boiler Blog | Nationwide Boiler Inc.
Nationwide Boiler news and events, industry updates, technical resources and more. You hear it first on The Nationwide Boiler Blog!
1 minute reading time
(241 words)
Boiler Shipments Galore!
It's been a busy week at Nationwide Boiler's shop in Fremont, CA!
Monday morning we received a call from a previous customer in need of emergency rental boilers. Information and pricing was quickly sent over to the customer, and an order was placed the following day. Our shop immediately began prepping the three trailer-mounted boilers; one 70,000 pph and two 82,500 pph saturated steam, watertube boilers and two EconoStak economizers. It was a big shipment requiring three big rigs to pull each boiler and two flatbeds for loose equipment (economizers, stub stacks, FD fans and non-return valves). The equipment was loaded and on the road by Thursday afternoon, and arrived at the job site on Friday morning.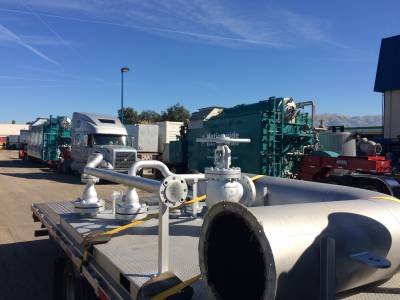 Two other shipments went out this week. A 250 hp mobile boiler room with steam-to-water heat exchanger left our shop this afternoon for a short term rental. Earlier in the day, one of our in-stock 119 hp Superior Boiler systems headed to it's new home. Nationwide Boiler modified the unit per the customers request with an Allen Bradley CompactLogix PLC and 7800 Series Burner Management System. Nationwide Boiler made additional modifications, including the installation of a Honeywell O2 Analyzer and NEMA 4 enclosures. A customer witnessed FAT test was completed last week, and the finishing touches were done this week prior to today's shipment. The boiler will be installed in the coming weeks and put online before the end of the year.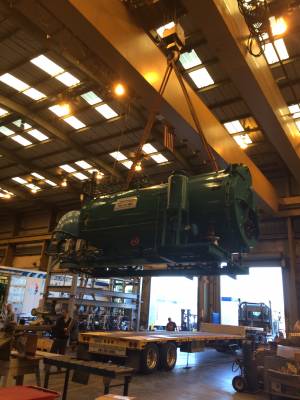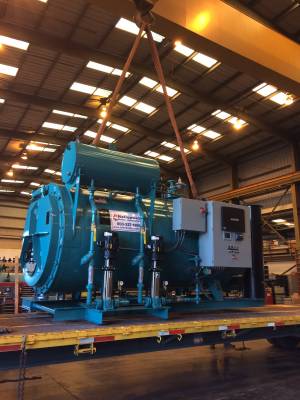 Comments
No comments made yet. Be the first to submit a comment

// MODIFICATION. REMOVES HOME-PAGE-ONLY CONTENT ON PAGES THAT ARE not IN NAVIGATION MENU ?>