Boiler
Blog
|
Nationwide
Boiler
Inc.
Nationwide Boiler news and events, industry updates, technical resources and more. You hear it first on The Nationwide Boiler Blog!
1 minute reading time
(21 words)
Combustion
Controls
for
Boilers
Check out our latest article in the August issue of Process Heating Magazine, written by Nationwide Boiler Sales Engineer Brett Barnes!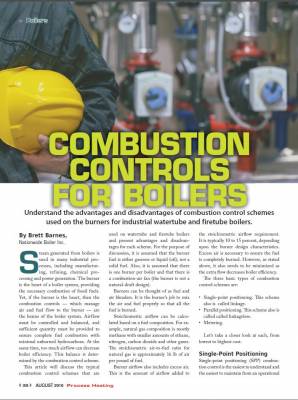 Related
Posts
Comments

No comments made yet. Be the first to submit a comment

By accepting you will be accessing a service provided by a third-party external to https://www.nationwideboiler.com/

// MODIFICATION. REMOVES HOME-PAGE-ONLY CONTENT ON PAGES THAT ARE not IN NAVIGATION MENU ?>