Boiler
Blog
|
Nationwide
Boiler
Inc.
Nationwide Boiler news and events, industry updates, technical resources and more. You hear it first on The Nationwide Boiler Blog!
1 minute reading time
(121 words)
Nationwide
Boiler
Takes
Stock
of
Two
New
Boilers
From
Oakland
Airport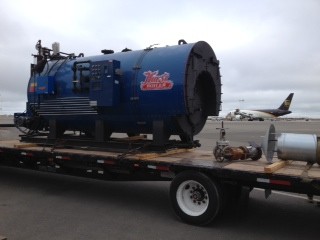 Nationwide Boiler's inventory has recently increased with the addition of two used boilers purchased from the Oakland Airport. Boiler number one, built in 2011 is a 250 HP, 150 psig Hurst boiler. The second boiler Boiler is a 350 HP, 150 psig Cleaver-Brooks boiler, built in 2004.
Both boilers took a short ride to Nationwide Boiler's headquarters in Fremont and will be thoroughly inspected and reconditioned as needed for use as part of Nationwide Boiler's rental fleet or added to Nationwide Boiler's inventory for sale.
If you have used equipment you are looking to sell quality used boiler equipment, contact Nationwide Boiler today or complete Nationwide Boiler's "We Buy Used Contact Form".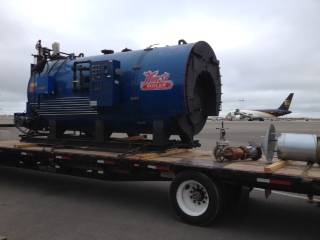 250 HP, 150 psig Used Hurst Boiler
Related
Posts
Comments

No comments made yet. Be the first to submit a comment

By accepting you will be accessing a service provided by a third-party external to https://www.nationwideboiler.com/

// MODIFICATION. REMOVES HOME-PAGE-ONLY CONTENT ON PAGES THAT ARE not IN NAVIGATION MENU ?>